Lundbyparken Open will see it's 2nd annual event on the SDGPT/SDGAT with Clash Discs as the title sponsor yet again!
Lundbyparken Open will be played at the beautiful private course owned by Oscar Axelsson. Oscar has put a tremendous amount of work into this property to make to top notch to the international standard.
Registration and scoring is done through Tjing.
Registration fee PRO 1000 SEK and AM 700 SEK, additional services charges to Tjing and Stripe on 6.4% is added on top the registration fee.
Additional optional costs are available such as extra merchandise etc.
Pro divisions will enjoy an added pro purse on minimum 25.000 SEK.
Amateur divisions will enjoy a players pack valued between 700-1300 SEK (true amateur event).
All divisions will enjoy complimentary snacks, fruits, beverages and coffee.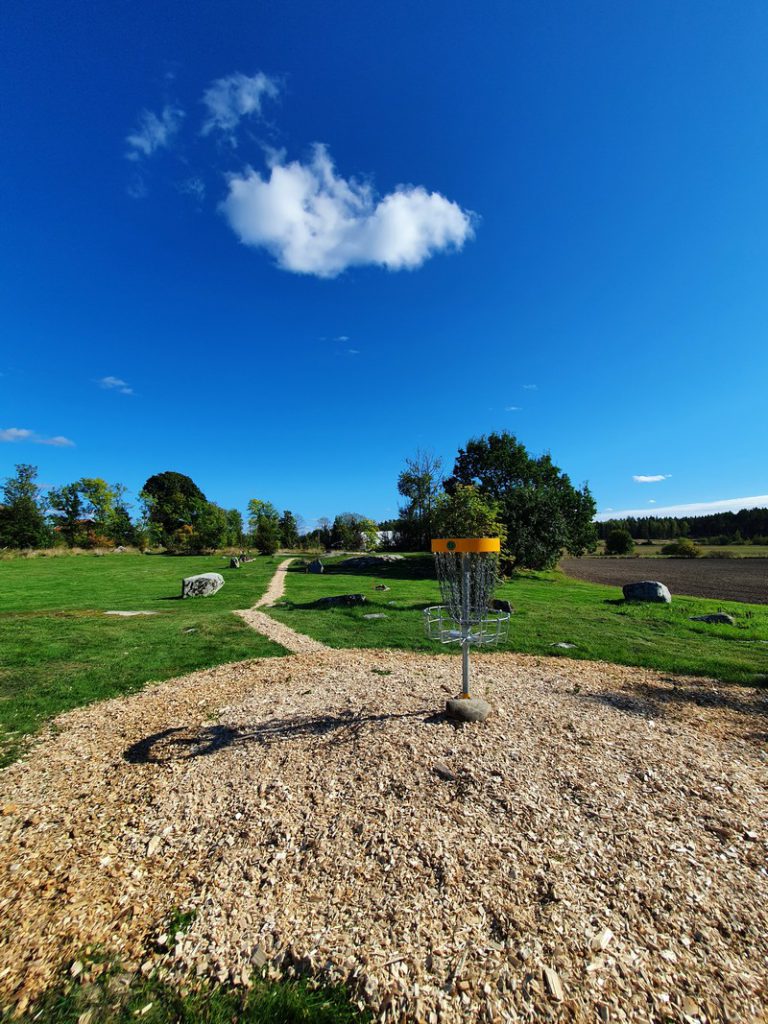 Lundbyparken resides on a private property outside of Enköping. Easiest way to get here is by car.
Parking
There will be marked spots where parking is available. Please adhere to these rules!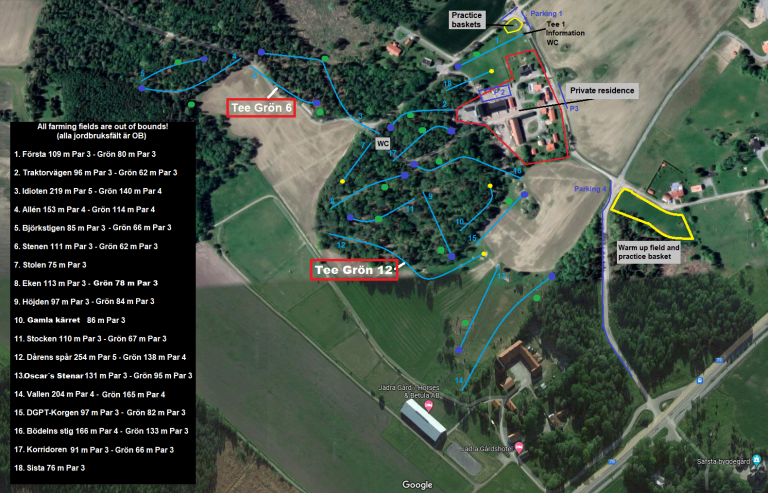 General Info
Tee Off Song
Don't forget to select your tee-off song for the sundays tee-off round.  Details in Tjing-messages.
Schedule
Practice open up until friday. Normal green fees applies!
Friday – Sunday one round tee-times. Green fee included.
Check Tjing for applicable start times
Layouts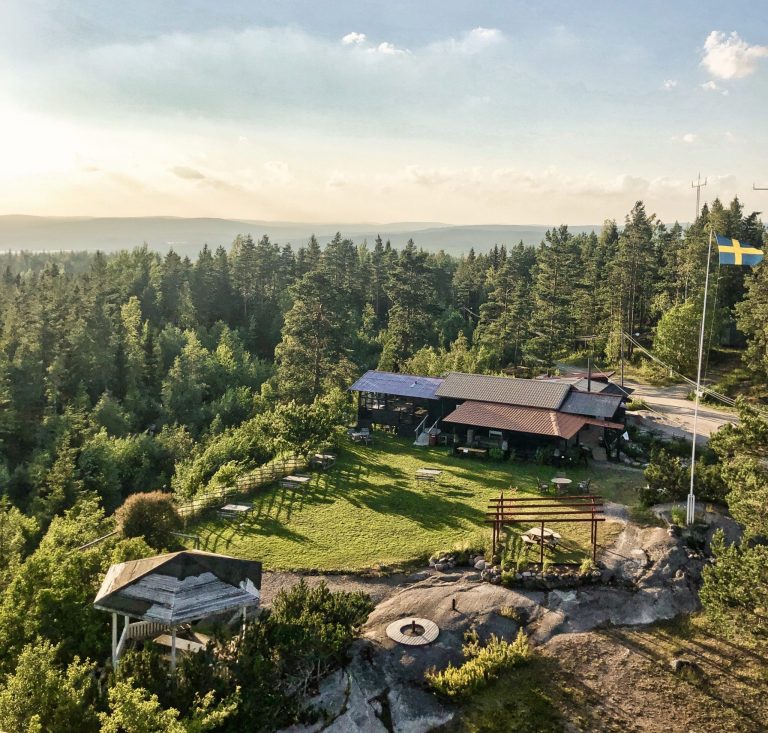 There are many different options for accommodation around Enköping. Closest available within walking distance is Rekasta B & B and Jädra Gård.
Otherwise we recommend you looking up accommodation through hotels.com or similar.
As for any other event in the Swedish Disc Golf Pro Tour and Amateur Tour we will offer the best free amenities for your pleasure. 
Including:
– Multiple stations with free coffee, snacks, fruits and Latitude 65 beverage.
– Dedicated warm-up areas.
– Pop-up Pro shop for all tour disc golf needs.
– Free parking areas.
– Volunteers spotters!
As with any other Amateur event in the Swedish Disc Golf Amatuer Tour we are offering 100-200% value of your registration fee in form of a players pack. This year for Skåne Open some of the items included are:
– Three unique discs from our title sponsor Clash Discs.
– Tournament T-shirt with the events stamp.
Minimum expected players pack value 900kr
We are offering a minimum 25.000 SEK in added pro purse. 
Lead card will be followed by a camera crew for the Gatekeeper Media Youtube-channel.