Welcome to Skellefteå Amateur Open for the Skellefteå Open Week. The amateurs event is played on the same week as the Pros are playing the Skellefteå Open which is part of the SDGPT, ET and collecting DGPT points.
Registration and scoring is done through Tjing.
Registration fee is 800 SEK, additional services charges to Tjing and Stripe on 6.4% is added on top the registration fee.
Additional optional costs are available such as extra merchandise etc.
Amateur divisions will enjoy a players pack valued at minimum 800 SEK (true amateur event).
All divisions will enjoy complimentary snacks, fruits, beverages and coffee.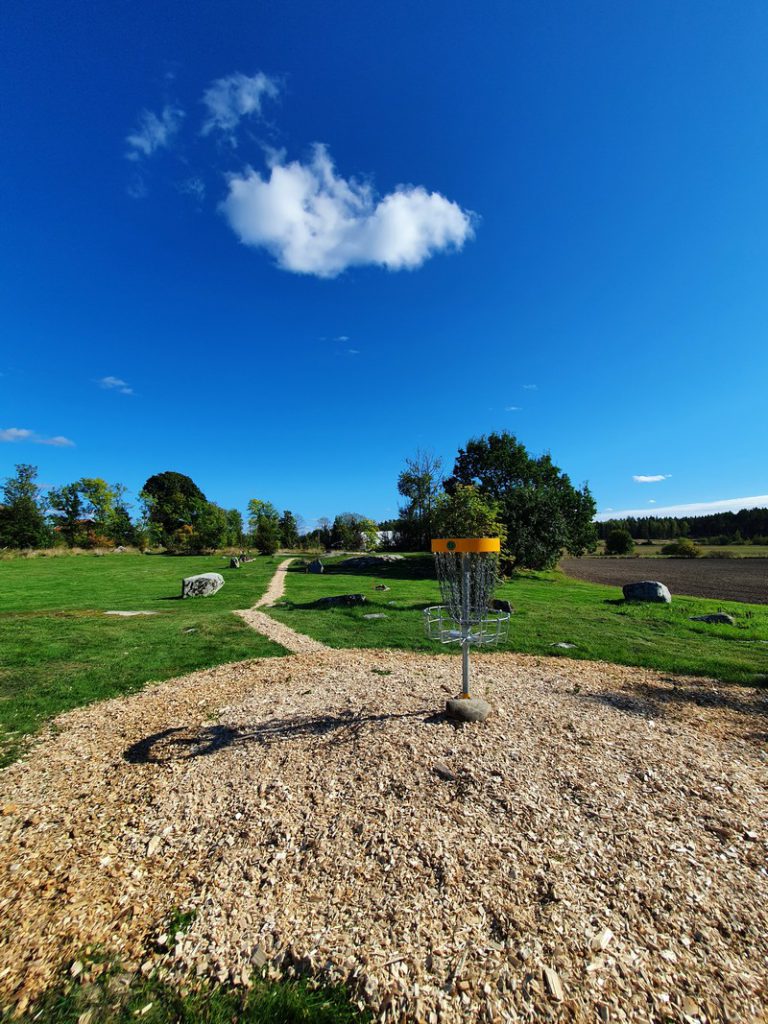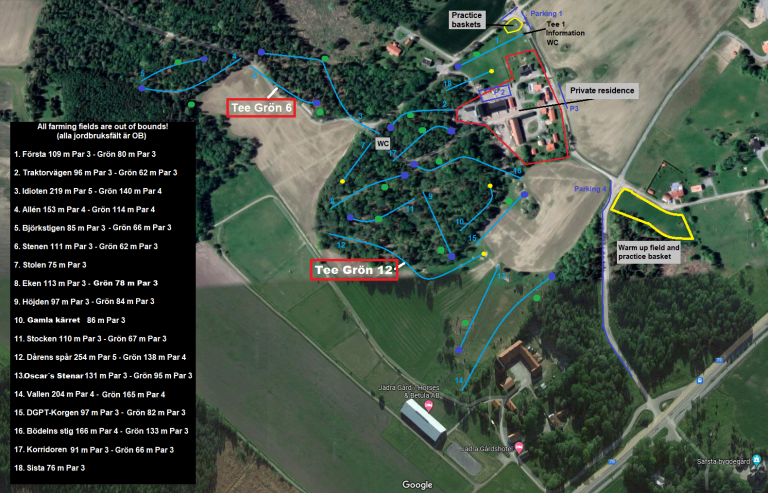 General Info
Tee Off Song
Don't forget to select your tee-off song for the sundays tee-off round.  Details in Tjing-messages.
Layouts
Everyone will be playing from the orange layout.
Caddy book: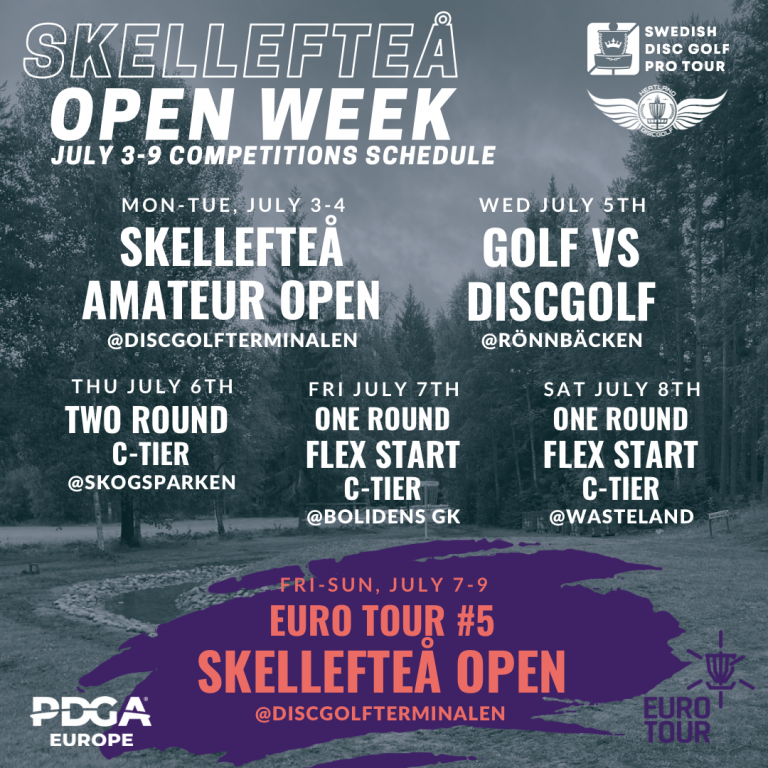 As for any other event in the Swedish Disc Golf Pro Tour and Amateur Tour we will offer the best free amenities for your pleasure. 
Including:
– Multiple stations with free coffee, snacks, fruits and Latitude 65 beverage.
– Dedicated warm-up areas.
– Pop-up Pro shop for all tour disc golf needs.
– Free parking areas.
– Volunteers spotters!
As with any other Amateur event in the Swedish Disc Golf Amatuer Tour we are offering 100-200% value of your registration fee in form of a players pack. This year for Skellefteå Amatur Open some of the items included are:
– TO BE DETERMINED
– Tournament T-shirt with the events stamp.
Minimum expected players pack value 800kr